This post is also available in:

日本語 (Japanese)

Deutsch (German)

Italiano (Italian)

Español (Spanish)

Share and Care
Navigil Service and Navigil 580 wellness wristwatch
The story of
our design

Someone wise said once that "every great design begins with an even better story".
Please let us share the first chapters of our story with you.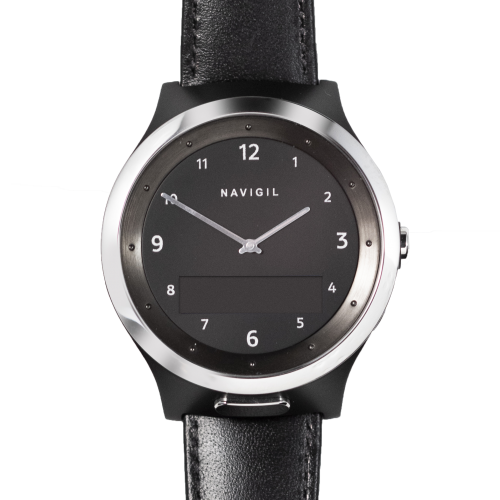 New technology
The new face of smarter living
Navigil Service and Navigil 580 wellness wristwatch – a solution ensuring peace of mind for seniors, their families and caretakers. Giving users more time to enjoy life at home with confidence and freedom.
Several use cases
Navigil 580 wellness wristwatches and Navigil Service have user profiles for different needs covering dementia, elderly with long term conditions, active elderly, cognitively impaired persons and lone workers.
Older adults
Wellbeing meets good looking
The better you feel, the better you look. Confidence is a beautiful thing. With Navigil 580 wristwatch you have a faithful companion that looks after your wellbeing.
Wellness
Age is not what it used to be
As we know, 60 is the new 50 and a rolling stone does not gather moss. Navigil 580 ensures a longer active and independent life. The better you feel, the better you look.
Dementia
The art of making new memories
Navigil Service and Navigil 580 wellness wristwatch creates a shared safety network connecting the user, family, friends and the trusted healthcare provider. The concept ensures extended and independent living at home resulting in considerable savings and creating a peace of mind.
Product key features
Navigil 580 is so much more than just a smashingly good looking wristwatch.
The visible part of Navigil's solution is a smart design wristwatch – a discreet personal guardian. It connects you to an advanced SaaS wellness and communication service as well as your family and friends. Alert help
One button
emergency call
Call for help in an emergency by pressing one button. Automatic alert in case of fall or loss of consciousness. Voice connection to family or professional help. Safe zones
Safe & independent freedom
Easily defined and edited safe zones on the map. Automatic alert and location information when leaving home and when exiting the safe zone. Voice connection for help and advice. Respiratory rate
Take a deep breath
Respitory rate is an important indicator of wellbeing. It is alarming if the respiration rate is high while heart rate is low.
Navigil Service
High availability and intelligent reachability. Easy deployment and management for individual caregivers and professional care providers.