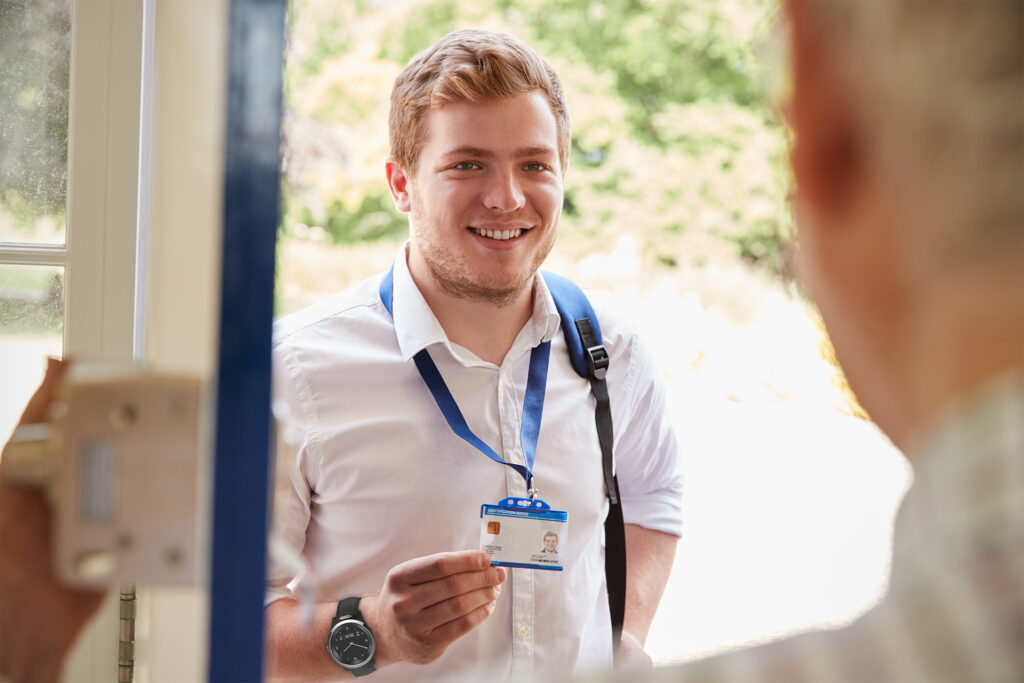 BLOG HIMSS22
Tech multiplies health resources


Information is the lifeblood of medicine and health information technology is destined to be the circulatory system for that information.
—David Blumenthal, MD, National Coordinator for Health Information Technology
This is a documented discussion between Aki Kuivalainen Founder, Chief Executive Officer at Predicell and Matti Räty, President / CEO and founder, Navigil. I was very happy of having the opportunity to get these two major influencers together for an exchange of views on the big impending changes in the health sector.


Predicell is a pioneering enterprise in providing tools to promote better collecting, processing, and understanding of the power and potential of wellbeing data. Navigil is a caring company that provides industry benchmark services and wearable wellness products used by active elderly but also older adults needing support.

Where have all the nurses gone?
WHO reports that the world is expected to have more than 1.5 billion people over 65 by 2050, more than doubling from 2019. Of course, living longer does not always mean we will be leading a healthier life. The burden of chronic disease management is high and can be expected to be much higher.
According to the European Chronic Disease Alliance, 9 out of 10 Europeans die from chronic disease, with 70% to 80% of all healthcare euros spent on chronic disease management to the tune of €700 billion per annum and expected to rise dramatically. The Alliance further notes that only 3% of those euros are spent on prevention today, with 97% spent on reactive treatment.
At the same time, we are facing a huge nursing shortage which will seriously impact patient care.
Matti Räty refers to a long-term study done by Mercer, with main findings about the upcoming challenges and changes for healthcare:
A shortage of labor will limit availability of municipal home care service
Primary care will increasingly be provided by non-physicians
Even though surpluses of nursing talent in some areas exist, overall shortage is huge
The graying of doctors and nurses will result in a tight labor market. The pace of retirement and nurses permanently leaving the profession is increasing alarmingly. This was already called upon by experts before the pandemic, but COVID-19 created several negative effects on health professionals via various factors including increased patient load and risk of infection.

Injecting optimism into the market
Aki Kuivalainen also pointed out that even though the salaries of nurses are admittedly too low, there are several factors to consider regarding recruiting and retaining the workforce. Aki mentioned the need to build a highly attractive and modernized employee value proposition.
Matti and Aki both agreed that the salary threshold for income satiation or in other words the cutoff point where more money would make you happier is still far away from what nurses are earning right now. Simultaneously, there must be several means to be used for improving the attractiveness of the nursing profession.
According to Mercer's study Gen Xers may be drawn to retirement savings plans (401 k Plan), but for instance, Gen Zers are looking for maximum schedule flexibility, work-from-home options and same-day pay. So, the upcoming workforce base their career choices on more than just pay and perks.

Assistive tech for homecare
Matti and Aki had some interesting viewpoints on how exploring less human-intense technologies for providing access to care. A relocation of investments to homecare and assistive technologies would automatically ease the workload of health professionals.
Aki said perhaps provokingly that technology is an enabler, not just to optimize, but to maximize access to care. Proper data collection and service design can allow resources to be relocated to where they can be used more efficiently.
Matti referred to a Finnish study about senior citizens and their visits to health stations being unproductive in many cases. 3 out of 4 visits didn't lead to any actions or medical interventions. These checkups could have been carried out remotely with the right technological solutions. Aki continued that this would also help in focusing the workforce to where there is a greater and more urgent need. Helsinki City found that when nurses utilized remote visits, they increased customer encounters tenfold.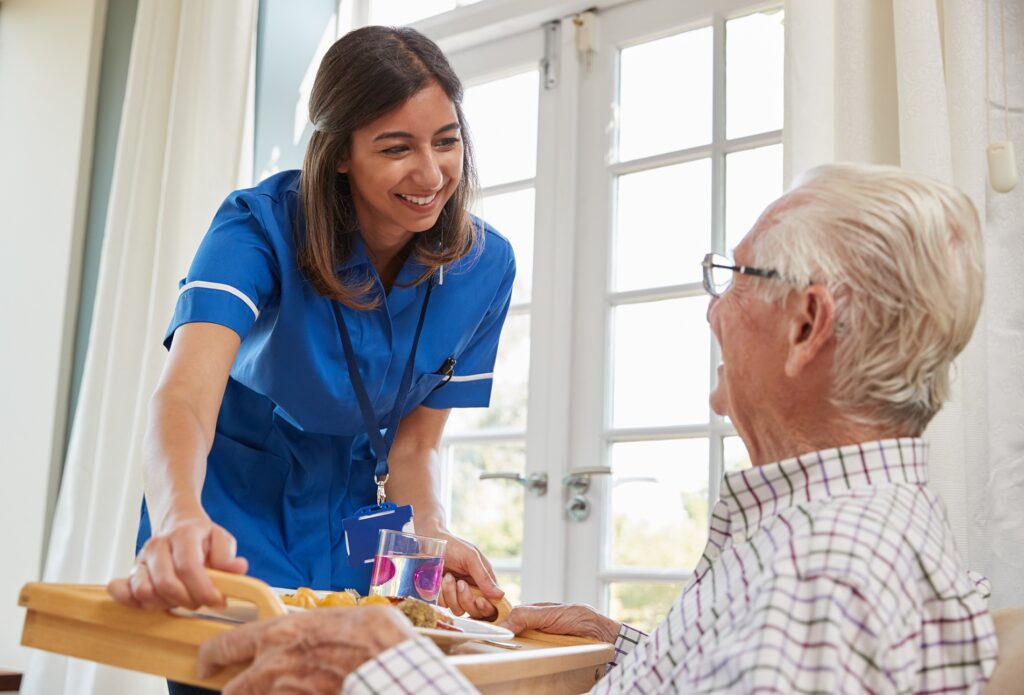 Rebooting healthcare
Matti and Aki reflected on the paradigm change of healthcare from previous reactive damage control centered activities to being increasingly preventive and patient centered. Both also underlined that "sick care" has undeniable benefits for relieving pain, suffering, and serving a vital purpose in a variety of emergency events. Still, purely treating the symptom of an illness or condition, without addressing the underlying cause is doing nothing for promoting general health, and wellness. Matti said that it is much more expensive to cure an illness, than to work on the preventive part of the issue. Now with the increasing age of the population, many chronic illnesses can be postponed or prevented by preventive care. Aki said that one of his favorite sayings is "The best healthcare is one that is never needed".


Care model transformation
Care model transformation is already happening. Demand is shifting to telecare and other digitally enabled care models because they are attractive to consumers and less labor intensive. Both Matti and Aki are certain that even seniors will accept the new technology solutions that enable data collection. Matti said that if elderly persons are motivated, they will use the devices for collecting data relevant to their health and wellness. Aki told us about a study about acceptance of data-driven operating models done among seniors; acceptance was 97 %. The 3 % in denial consisted mostly of people who already had various cognitive challenges.
Another up-and-coming form of the care model transformation was described by Matti and Aki as the blended care approach to elderly care: Seniors remain in their existing homes supported by family and friends, assisted by responsive and technologically adept services. Experiences and outcomes have been as good as, or even better, than of those staying in assisted-living facilities or nursing homes – and the costs are lower, too.

Emerging technology helping both seniors and caregivers
Matti and Aki both agree that digital tools and wearable technology (e.g., watches with sensors) can help in the care of chronic conditions by monitoring symptoms and long-term trends— both for users benefit and to communicate with caregivers. The biggest benefit will be in the prevention of health problems, improving wellness and enabling ageing in place.



Globally, there is an urgent need for enhanced capacity for home care and caregivers of elderly family members; many believe this need can be addressed, at least in part, through technology.



#ShareAndCare #Navigil #AgeIsAdventure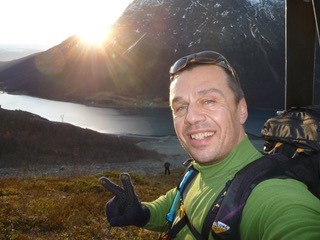 PETER KERÄNEN

Design enthusiast, health writer and oldest son.
"Dad was my first hero"