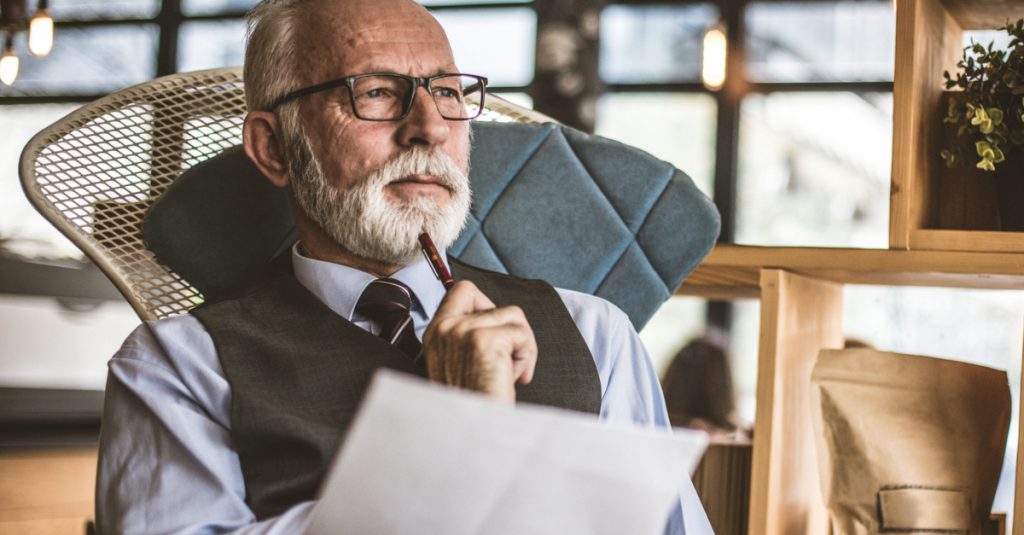 THE LONG AND WINDING CAREER
In this blog series about my Father, I'm not reflecting on his Alzheimer's disease, but instead comparing his attitude to retirement with mine. He was just 58 when he retired, obviously with an ok pension plan.
I was born in 1962, being 57 right now, cannot think of getting retired next year. I guess dad loved his work. I certainly do and really think that the best years professionally are still ahead. The job market as a whole is shifting back to appreciating experience. I guess it is a growing trend because the world's population is turning grey at an accelerating rate.
Retirement itself is not what it used to be. Many of today's silver surfers do not dream of early retirement. The days of saying goodbye to work completely at 65 or earlier are gone. Spending 20-30 years on the golf course, traveling or gardening sounded nice when I was younger, but the world and attitudes have changed. Even if people have the savings required to support over 20 years of not working, many are looking for more meaningful ways to spend their time.

Fact:
By 2050 there will be 58 retired people for every 100 workers, up from 41 today.

Also consider the harsh fact that in the future, we have less people paying for the retirement of the growing senior population. Some of us just have to work longer or at least work on the side of their retirement income to supplement their income. Just how much one is allowed to earn while being allowed the retirement income varies quite a bit depending where you live. I guess that in the future we will see even stricter regulations. The traditional retirement age of 65 has already been pushed up in many countries.

50 shades of grey
JP Morgan made a study about how many seniors work as digital freelancers in the US:
nearly half a million seniors participate in the online gig economy. The flexibility of this type of work makes it easy to do while still enjoying retirement, and the opportunity to bring in meaningful income helps you postpone the expensive early years of retirement and reduce the number of years you'll live solely off of your savings.
Workers between the ages of 55 and 75 represent the sharpest rise in independent contractor work arrangements, according to the Center for Economic and Policy Research.
An interesting fact from this study is that "For workers ages 65+, however, independent contractors had the highest median weekly earnings in both 2005 and 2017, indicating the economic advantage for the oldest workers of being independent contractors."
A new OECD report, "Working Better with Age", points out that employment of older workers is vital, if prosperity is to be maintained. The Economist writes: "Many people will be happy to work longer. A study of 1000 British retired people found that a quarter thought they had stopped too early (on average they quit at 62). A third said that they had lost their purpose in life after they retired. "

Work wellness
If I am going to work well into my 60's and maybe 70's I have to stay healthy and mobile. I also sincerely hope that any hereditary risks of Alzheimer can be minimized by being active both physically and socially. Maybe having a job can work as a remedy, too. Science and personal monitoring technology, i.e. wellbeing watches, are catching up on the early onset symptoms. Here's hoping that we all have many good professional or retirement years to come. After reading this it might be time for a walk?

Design enthusiast, health writer and oldest son.
"Dad was my first hero"